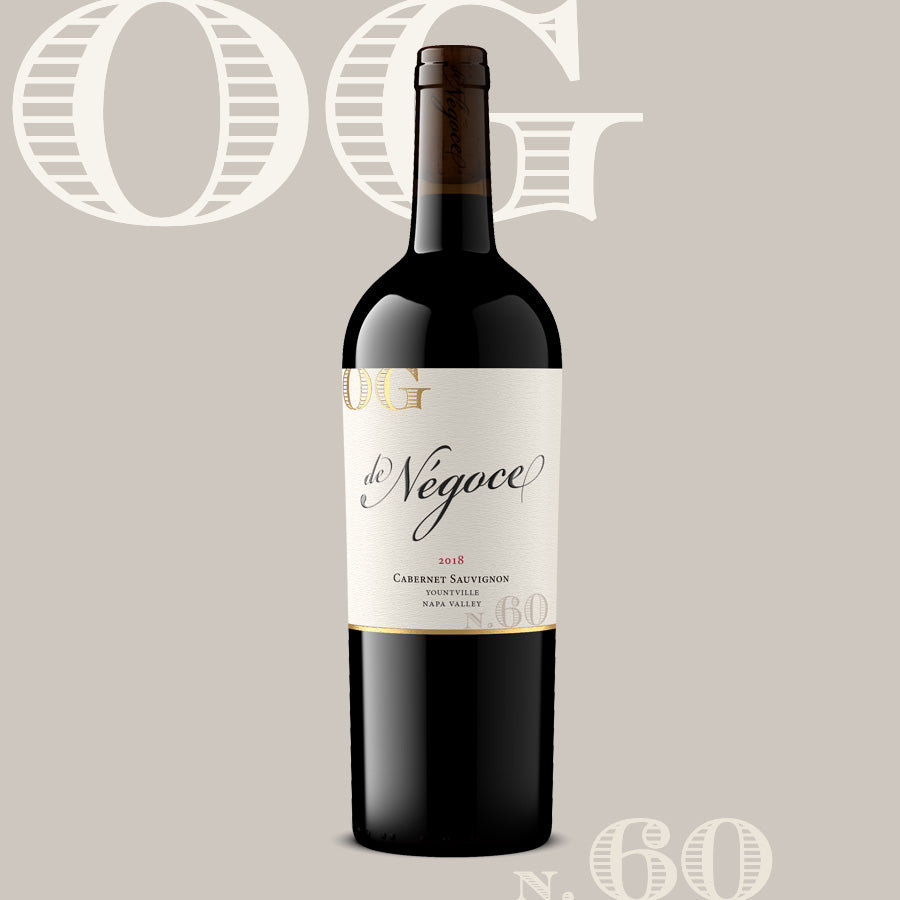 91-POINTS, GOLD MEDAL!
2021 CRITICS CHALLENGE WINE COMPETITION
This wine is going places. Once it calms down, the red fruit will be something to behold! A Gold Award winner at the 2021 Critics Challenge International Wine & Spirits Competition.
91-POINTS July 6, 2021
N.60 is a 2018 Yountville District Cabernet Sauvignon sourced from the legendary Sleeping Lady Vineyards. The winemaker is a high-end Napa valley consulting winemaker in the Phillipe Melka mold and the wine sells for over $150/bottle. It is opening up nicely now and an incredible offer at $25/bottle. I recommend a 24-hour decant for this wine...decant for 2-3 hours and then put it back into the bottle overnight. Of course, the best is ahead of it and this wine will age 20-years easily.

Original tasting notes from tank sample: Dark in the glass, it leaves a brilliant, electric purple stain as you swirl. The oak is much more prominent on the nose here showing lots of mocha but acacia flower, lavender, dark black cherry and graphite are peeking around the corner. With air, lush plum and cassis join the chorus. Rich and explosive on the palate with energetic fruit and silky tannins fanning out across your palate. Booyah.

Check-in tasting 6.23.21 - What a fantastic partner wine to the Mount Veeder Cabernet. Whereas the Mt. Veeder shows the ethereal character of mountain fruit, N.60 shows the alluvial power of the western benches of Napa Valley. Deep, dark, sensuous and muscular, the aromas are gorgeous but they lead to an absolute black hole on the palate. However, that black hole goes supernova with sappy extract, tannins and oak mid palate and through the finish. The fruit impression is there but still swaddled in baby fat. A 24-hour decant and nice big steak could be a good path forward right bow but clearly the best is yet to come.
_____________________
100% Cabernet Sauvignon, 100% Sleeping Lady Vineyard, Yountville
100% new French oak
14.9% alc.
17 cases remaining as of June 11th, 2021
Bottled October 7th, 2020