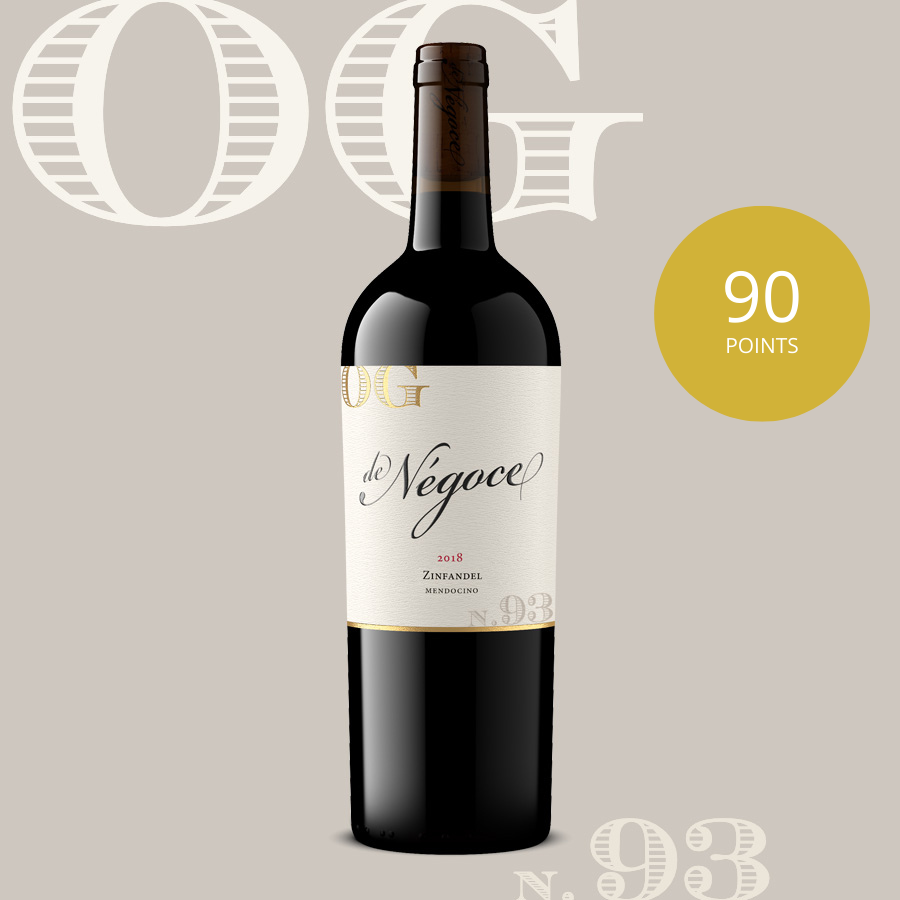 90-POINTS, GOLD MEDAL!
2021 CRITICS CHALLENGE WINE COMPETITION
There's a rustic edge here that Zin fans will appreciate - brambly fruit, a big grip and bright pepper carry the day. A Gold Award winner at the 2021 Critics Challenge International Wine & Spirits Competition.
90-POINTS July 6, 2021
$40/bottle Old Vine Mendocino County Zinfandel? That's a tough sell. How about $18/bottle?

This organic, head-trained, dry-farmed hillside Zinfandel hails from the little known but highly regarded 70-year-old Venturi Vineyard in the Calpella Valley of Mendocino County. Here alluvial fans mix with ancient riverbeds creating deep, well-drained soils virtually devoid of organic matter - perfect for dry-farming head-trained, old-vine Zinfandel.
The wine itself was produced by a boutique Dry Creek winery and the love, the care, the attention to detail are obvious. Beautiful, complex aromas and classic, supple Zinfandel fruit are built on a rock solid structure. Never over the top, this pitch-perfect wine hits on all cylinders, delivering a complex and classic Zinfandel that will absolutely change your mind about (if not introduce you to) Mendocino Zin.
Medium to deep ruby. Ripe raspberry and crisp cherry are haloed by a soaring walnut husk note in a warm, resinous bouquet. The raspberry and cherry fruit are plush and broad on entry, nicely balanced against a firm tannin framework and perky minerality. Pretty tobacco leaf notes elevate the palate and extend through the long, lingering finish. This is a fabulous Zinfandel, chock full of complexity and personality. It'll age nicely as well over the next 5-7 years.
70-year-old, head-pruned vines produce this absolute classic of a Zinfandel. Gorgeous now with a pretty bouquet, a lipsmacking mid-palate, and tons of structure and stuffing that will ensure even greater complexity over coming years.
90-points/Gold Medal at Critics Challenge.
__________________________
100% Zinfandel
35% new American oak
14.9% alc.
400 cases available
Bottled January 21, 2021