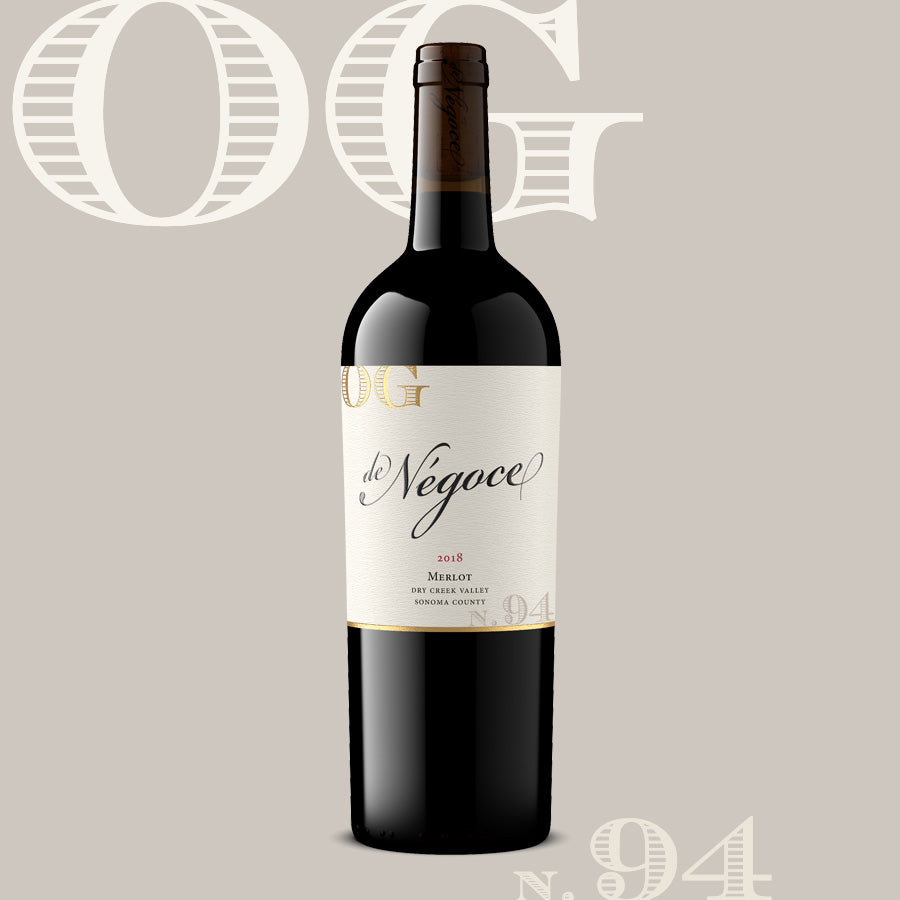 $50/bottle under the original label
This fantastic Merlot comes to us from the same Dry Creek boutique producer as N.93 Zinfandel; however, today's offering is derived from their estate vineyard. Spicy, plummy and plush, it has robust structure and terrific complexity. Past vintages are selling for $50/bottle at the winery but today you may lay your claim to a case of this yummy Merlot for just $18. Redonkulous.
Medium/deep ruby. Awesome on the nose - effusive with spicy plum and bing cherry mixed with blackberry plus a cool little dark chocolate/poblano chile sweet funk. Its incredibly inviting. The wine is plush on entry but firms up with robust, well-integrated tannins that present waves of cherry and vanilla with hints of blackberry. The finish is long and fresh and always in balance. Overall, this Merlot has great complexity and tons of varietal character - the winemaker respect for the varietal is clear. Cab lover's (hell, any red wine lover) will get a kick out of this perfectly knit together yet muscular Merlot.
fruit and oak are still marrying in this brooding monster of a Merlot. Its totally approachable and quite quaffable actually with rich fruit and chewy tannins. The best is yet to come however (should be rockin' late Fall), but this is still an amazing offer at $18/bottle! If you like big, rich, dense and chewy Merlot's, this is your wine. Highly recommended!
_______________________________________
100% Dry Creek - 95% Merlot, 5% Cabernet
35% new French oak
15.1% alc.