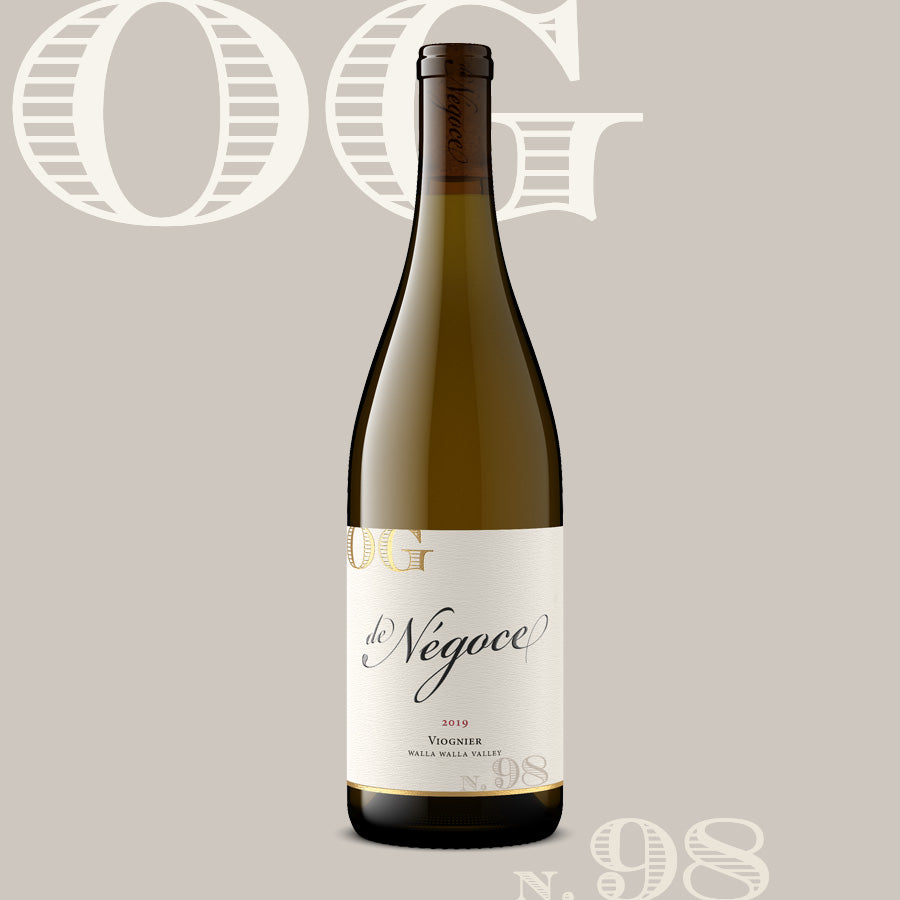 Jumping ahead here a bit on our designer so using another image to represent.
I've often complained about the oily, overwrought Viognier's that plagued California in the 1990's and early 2000's, heavy on overripe apricot but with little delicacy, structure or reward. Since then things have gotten considerably better in California but it seems to me that Washington State is ready to give us a run for our money (the French, broadly speaking, still produce the best Viognier of course but that's a story for another time).
Today's release comes to us from one of Walla Walla's most reputable Viognier producers and this is the first of two Viognier's I purchased from them. Already in shiners, this selection is the more elegant and bright of the two (Sauvignon Blanc lovers take note) and is drinking beautifully already. Should make a lovely aperitif or as an accompaniment to lighter seafood fare. This wine normally retails in the mid-20's and has reliable 90-91 pt. Spectator scores in solid vintages like 2019 (some reds got hit by the September frosts). Another damn fine value at $14/bottle.
Pale yellow in the glass with bright citrus aromas and a kiss of apricot surrounded spicy floral top notes and honeycomb bass notes that round out an uplifted and fresh bouquet. Honeydew and pear are viscous on the palate but dance through the wine on beam of lightly-honeyed minerality. The finish is long and pristine with citrus, apricot and honeycomb notes resonating throughout. Fresh, brisk, and lovely, this is a light and pretty take on Viognier.
100% barrel fermented in neutral french oak
100% Viognier
14.1% alc.
250 cases available
Bottled December 18, 2020