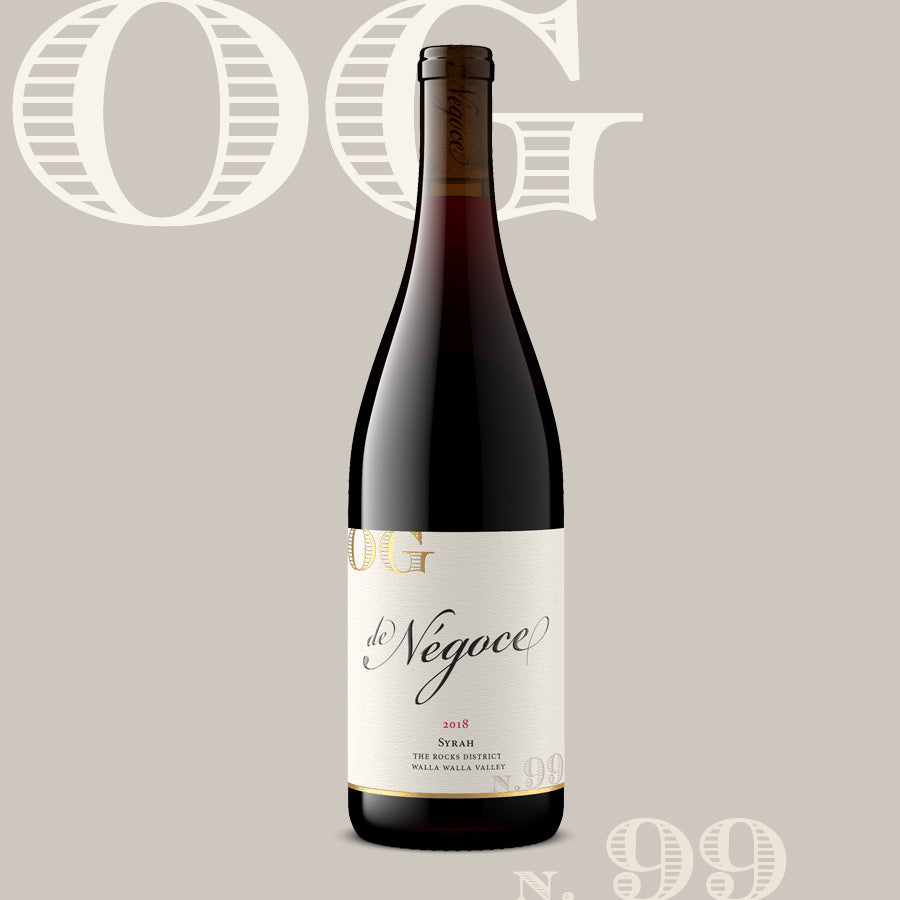 OG N.99 Rocks District/Walla Walla Syrah is the Reserve Syrah offering from the same winery as N.74 Walla Walla Syrah. The source vineyard is an estate property in The Rocks District of Milton Freewater. As the vineyard lies on the Oregon side of the Rocks appellation and we bottled the wine in Washington, we were unable to use "The Rocks District of Milton Freewater" on the label. I have no idea why this is, but it is. Rest assured, however, this Syrah is a single-vineyard-designate from the "Rocks" AVA (the label will say Walla Walla).

But enough bureaucratic hogwash, lets talk about the wine. This is fantastic juice, rich and ripe with an unctuous mouthfeel but supported by a brawny, chiseled structure that provides for depth and dimension. Retailing for over $50/bottle out of the winery tasting room, it's an exceptional deal at $16/bottle. Only 15 cases left.

Deep ruby to medium purple in the glass. Meaty aromas of blueberry, blackberry and smoky rock are topped with a kiss of acacia flower and underpinned with more smoky earth notes. The wine is broad and smooth on entry with an unctuous viscosity well supported by fine tannins. Blueberry and smoky chocolate ride to glory on a long, lip-smacking, umami-driven finish. The yum factor here is huge and its just about impossible to just have one glass.
Oh baby, this is ready to rock and roll. Meaty, luscious, sexy and silky, it'll absolutely blow you mind with an hour or two of air.
__________________________________
100% Syrah, 100% estate vineyard in The Rocks District of Milton Freewater
50% new French and American oak
15.1% alc.
Bottled December 18th, 2020
150 cases available