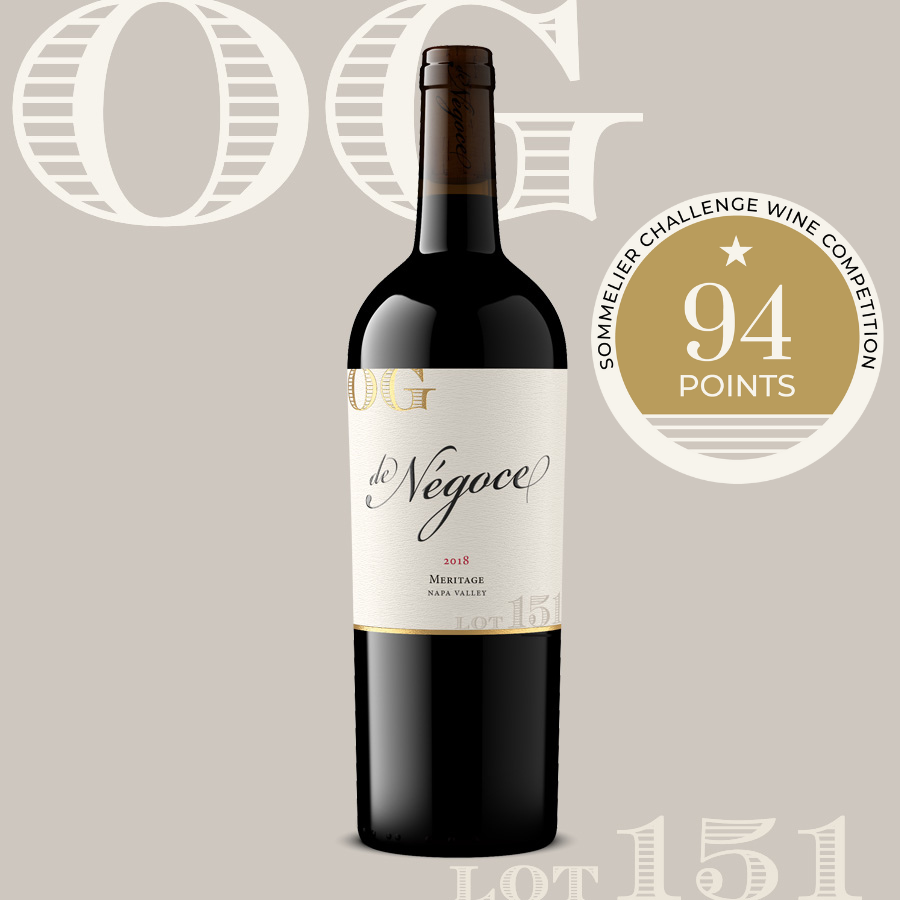 94-POINTS, PLATINUM MEDAL
2021 SOMMELIERS CHALLENGE WINE COMPETITION
Here is yet another very serious wine at a very unserious price from this line. It has the Napa Valley signature profile for a Bordeaux styled blend that pays tribute without sacrificing identity. In other words, the fruit is fully ripe, and it's got the structure to keep it from flying apart. Yum! A Platinum Award winner at the 2021 Sommelier Challenge International Wine & Spirits Competition.
94 Rich Cook Sep 21, 2021
I have to admit this wine made me question my choice of the Red Mountain Cabernet for Lot 150. At the end of the day, the beautiful, classy, ethereal expression of Red Mountain won out. Given due consideration, however, I thought it appropriate to line this up next door to Lot 150 as Lot 151.

A blend of 47% Cabernet, 39% Merlot, and 14% Malbec, Lot 151 2018 Napa Valley "Reserve" Meritage is rich and ripe with beautiful (very expensive) oak and a lush, open-knit but still-potent structure. Complex but accessible, this magic carpet ride of a wine will have broad appeal as a "cellar-defender extraordinaire".

Silky-smooth, priced at $75/bottle and Reserve-designated at the winery, its an incredible deal at $19/bottle. Will age nicely over the next decade.

Deep garnet with an opaque core. Fabulous nose of violets and ripe blackberry nestled with black cherry and leather notes. There's plenty of well-integrated oak - these are very nice barrels, medium plus toast but perfectly seasoned. The palate is where its at, however, soft and lush with ripe fruit but perfectly-balanced by the robust structure. The finish is epic and lovely with waves of red and black fruit unfurling over minerally tannins with shaved chocolate and toffee notes echoing throughout. This is Napa Valley hedonistic pleasure at its best. Insanely good for $13/bottle.
Bottled February 19th but I think this one will come around relatively quickly.

47% Cabernet Sauvignon, 39% Merlot, 14% Malbec
70% St. Helena, 16% Oakville, 14% Calistoga
45% new French oak
14.8% alc.
600 cases available
Bottled February 19th, 2021