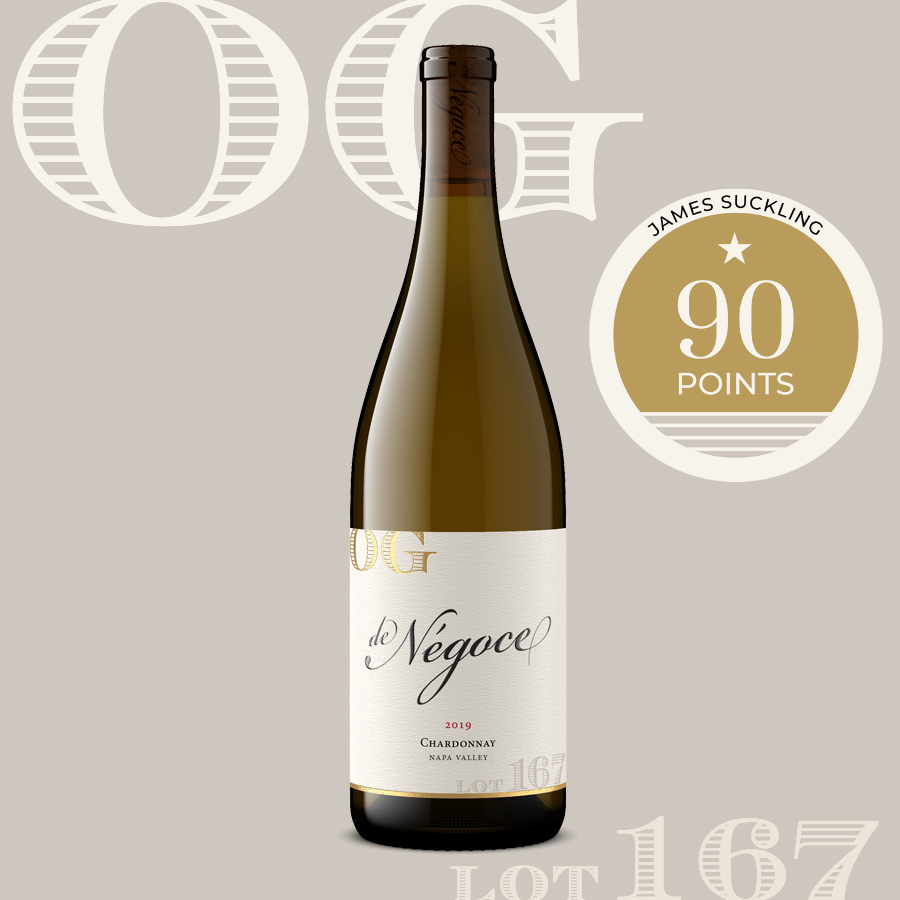 RATED 90-POINTS, JAMES SUCKLING

A combination of fruit grown in Napa Carneros and Oak Knoll, this vibrant, exquisite Chardonnay will have broad appeal. It is 100% barrel-fermented with 100% malaolactic fermentation and 50% new French oak, yet the wine retains tremendous freshness, elegance and super-pretty citrus and stone-fruit notes. This is no Rombauer. Instead, its elegant and pristine with the fleshy, creamy texture nicely balanced by vibrant acidity on the palate. I love this style.
The current version of this wine in the marketplace is the 2017 vintage which retails for anywhere from $40-$50/bottle and has received 93- and 94-point scores from The Wine Advocate as well as Jeb Dunnuck. That the 2017 is still in the marketplace is likely why we were able to get our hands on a healthy chunk of the 2019. Complex, gorgeous and layered, Lot 167 2019 Napa Valley Chardonnay is a stunningly-good deal at $18/bottle,  You simply will not find this kind of depth and dimension anywhere near this price.

Medium straw in the glass. Pretty and perfumed with white peach and keffir lime notes nestled into the richness of ripe honeydew melon and sweet almond blossoms. The depth here is simply fantastic! One critic noted this wine sashays out of the glass - that is a perfect description. Fleshy and creamy on the palate with ripe, honeyed orchard fruit getting terrific lift from crystalline acidity that delivers a sweet and blossomy yet also toasty retro-nasal kick and huuuuuge length. Perfectly-balanced and pretty throughout, this fantastic Chardonnay has a sense of effortlessness, sophistication and elegance to it I rarely find in California Chardonnay. Absolutely fantastic.
100% Chardonnay
50% Napa Carneros, 50% Oak Knoll District
100% barrel-fermented, 100% malolactic fermentation,
50% new French oak, low-to-medium-toast.
13.5% alc.
800 cases available
Bottled April 20th, 2021