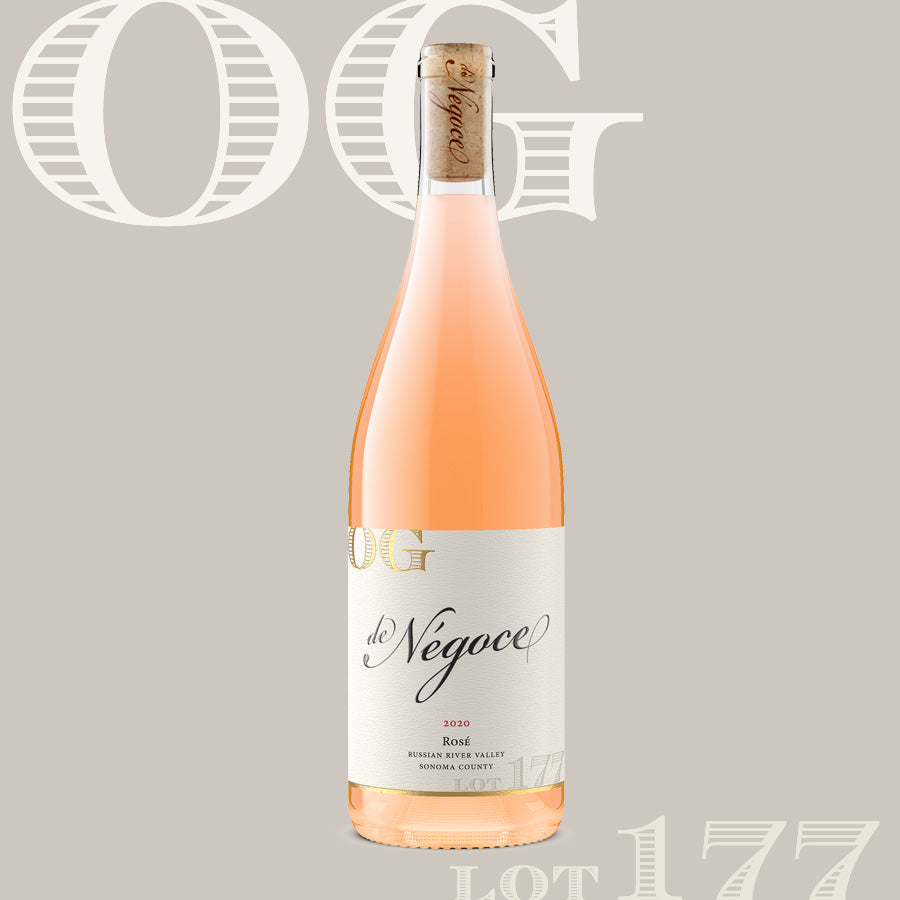 90 POINTS, GOLD MEDAL!
2021 CRITICS CHALLENGE WINE COMPETITION
A dry, herb-driven style, with subtle strawberry, cherry and zesty citrus balancing nicely. A Gold Award winner at the 2021 Critics Challenge International Wine & Spirits Competition.
90-POINTS July 6, 2021
Russian River Rosé of Pinot Noir made from $70/bottle ultra-premium Pinot Noir fruit for just $10/bottle? Yes, please.

Sourced from a legendary vineyard in the Russian River Valley, these folks decided not to take any chances with smoke taint and produced a Rosé from their incredible Pinot Noir fruit (without maceration with the skins, smoke compounds are generally not extracted into the wine...which is why you are likely to see quite a bit of Rosé of Cabernet from Napa Valley this year).
Of course, they make a rose every year anyhow so this is all de rigeur for them; however, selling 150 cases is one thing, selling 1000 is another. Needless to say, we purchased the remainder and have it here on offer today. They price their wine just over $30/bottle (they've already released the 2020) and I have ours on offer today for $9/bottle, $108/case. We bottle in April and should ship out later in the month.

This Rose of Pinot Noir is flat out gorgeous and one of the prettiest Rosé's you'll see (sorry I don't have a bottle image but our designer is buried in label development). It's aged in neutral oak for about 5 months and comes out a lovely, pale salmon color. The bouquet is crisp and beautifully expressive with rose petal, watermelon, and crisp strawberry with hints of lemon verbena and grapefruit. Its smooth, almost creamy, on the palate with pretty, pure, nuanced fruit laid out over soft, mineral tannins that finish with a crisp, delicate elegance and sustained sucosité. Fantastic! Or, I should say, Fantastique!

100% Rose of Pinot Noir, 100% Russian River Valley, 100% Estate fruit
100% Neutral French oak barrel-aged for 5 months
13% alc.
600 cases available
Scheduled to bottle April 6th, 2021