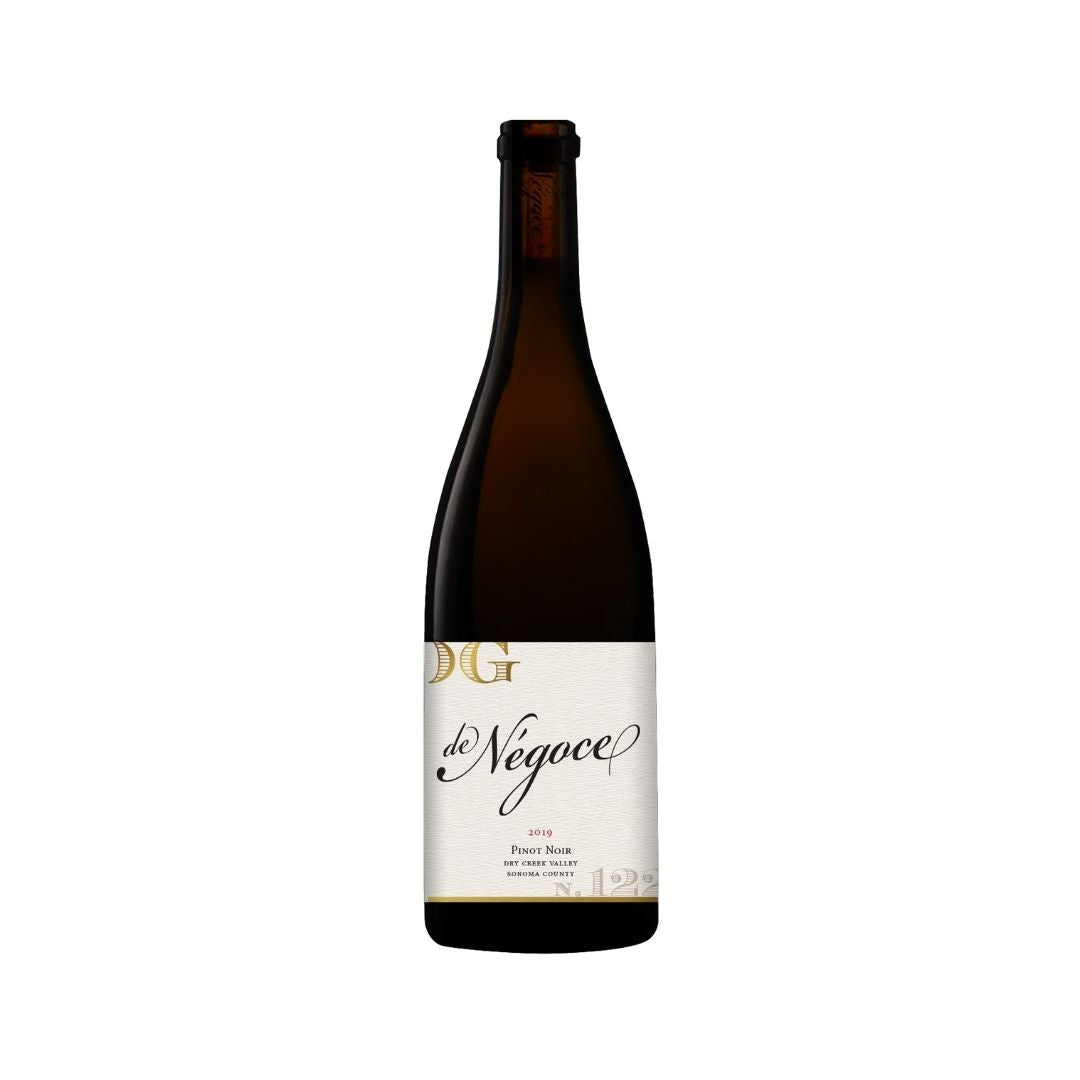 94-Points, Platinum Medal
2021 Sommelier Challenge Wine Competition
Leave it to negociant Cameron Hughes to stick his thumb into an AVA not known for Pinot Noir and pull out a plum, so to speak. It's a dark side Pinot, but it has the acidity to make it work. A fine bottle to sway the Pinot haters in your circle. A Platinum Award winner at the 2021 Sommelier Challenge International Wine & Spirits Competition. 94-POINTS Sep 28, 2021

Known for their huge portfolio of single-vineyard-designate Pinot's from California's best "Grand Cru" sites, the producer of today's release is one the pioneer's of New World Pinot Noir. To be honest, I have no idea what this little lot of Dry Creek Pinot Noir was doing in their portfolio...vineyard test, new offering sacrificed to COVID-related business concerns or maybe a wine club only offering? Who knows.
What I do know is the wine is delicious and clearly made with the same care that goes into their normal SVD bottlings. And don't let the Dry Creek appellation fool you, there are quite a few cool sites there and this is a bone-dry Pinot with good acidity and terrific structure. There is not a Pinot in this portfolio under $70 so I think you are in good hands at $20/bottle.

Medium ruby in the glass. Ripe, spicy Bing cherry and cola contrast with ethereal notes of dried rose petal and an earthen spice rack of cinnamon and cardamom. Supple on entry with pretty red fruits supported by mouthwatering yet firm acidity that lifts the ethereal tones. Red fruit echoes throughout the lengthy, medium-full-bodied finish with a kiss of seasoned french oak. Ripe throughout but bone dry and nuanced with gobs of structure. Good stuff.
100% Pinot Noir, 100% Dry Creek
14.8% alc.
250 cases available
Bottled February 11, 2021 - open June/July and drink over the next 8 years.