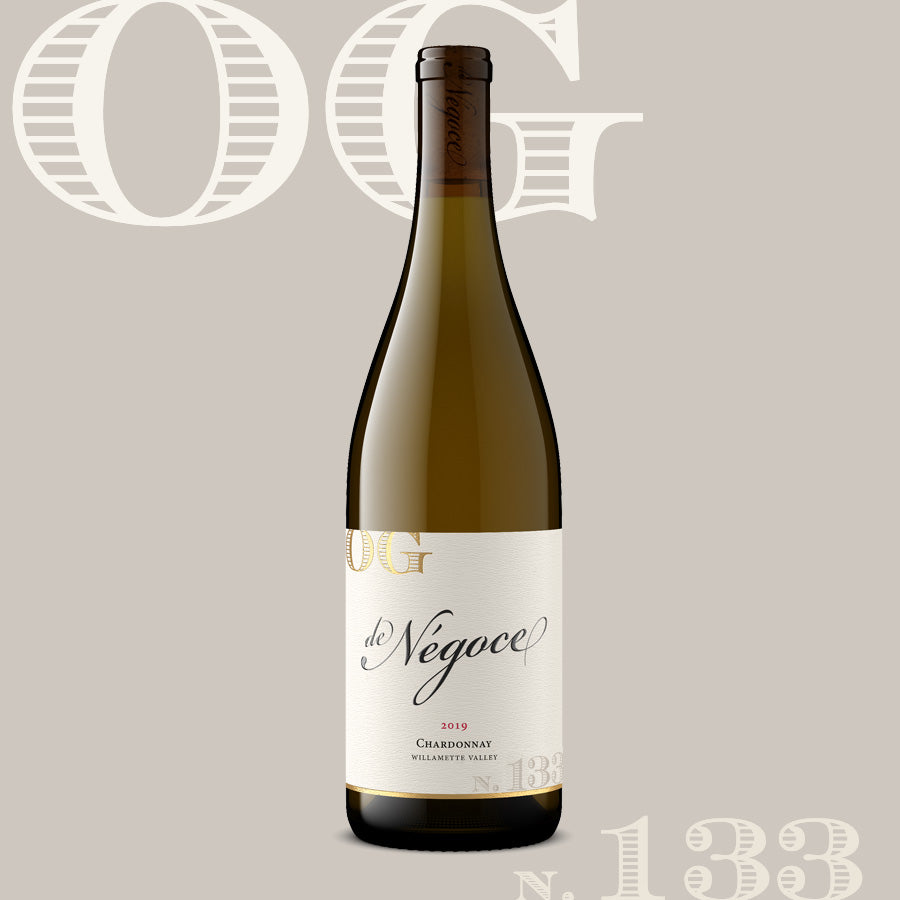 The source for this release is one of Oregon's newer entrants to high-end Chardonnay, but they've quickly established themselves as one of the finest producers in the state for both Chardonnay and Pinot Noir. Beyond being located in the Eola-Amity Hills and scoring 93-96 points from virtually all major critics for their 2018 estate Chardonnay (as well as past vintages), there's not much else I can tell you regarding the provenance of this wine other than, like much of Oregon's Chardonnay, its a Burgundian-styled wine that would have a particular appeal to sommeliers and restaurants.
In all of my years of being a negociant, it is one of the finest Chardonnay's I have ever released (and probably the most expensive to purchase). If you can't tell, I'm particularly proud of this sophisticated wine and eager to share it with you, particularly given that it is priced about 70% off what you'd pay at the winery. (Please note: mock-up label says Willamette Valley but the wine is 100% Eola-Amity Hills).

Pale yellow in the glass. The aromas are energetic, mineral-driven and redolent with creamy lemon, jasmine blossom, dried pineapple and nectarine beautifully haloed with a honeyed bergamot/fennel perfume. Fleshy and energetic yet creamy on the palate, this wine perfectly balances richness and verve with layers of perfumed stonefruit and lemon candy building on the palate before unfurling with perfectly-attenuated energy and tension. Seamless and mouthwatering, this a very special Chardonnay that will impress with its pinpoint precision and epic, elegant length. Should age nicely over the next 5-7 years. Booyah.

100% Chardonnay, 100% Estate grown and produced, 100% Organic/Biodynamic
30-40% new French oak (est)
13% alc.
400 cases available
Bottling Date: March 29, 2021