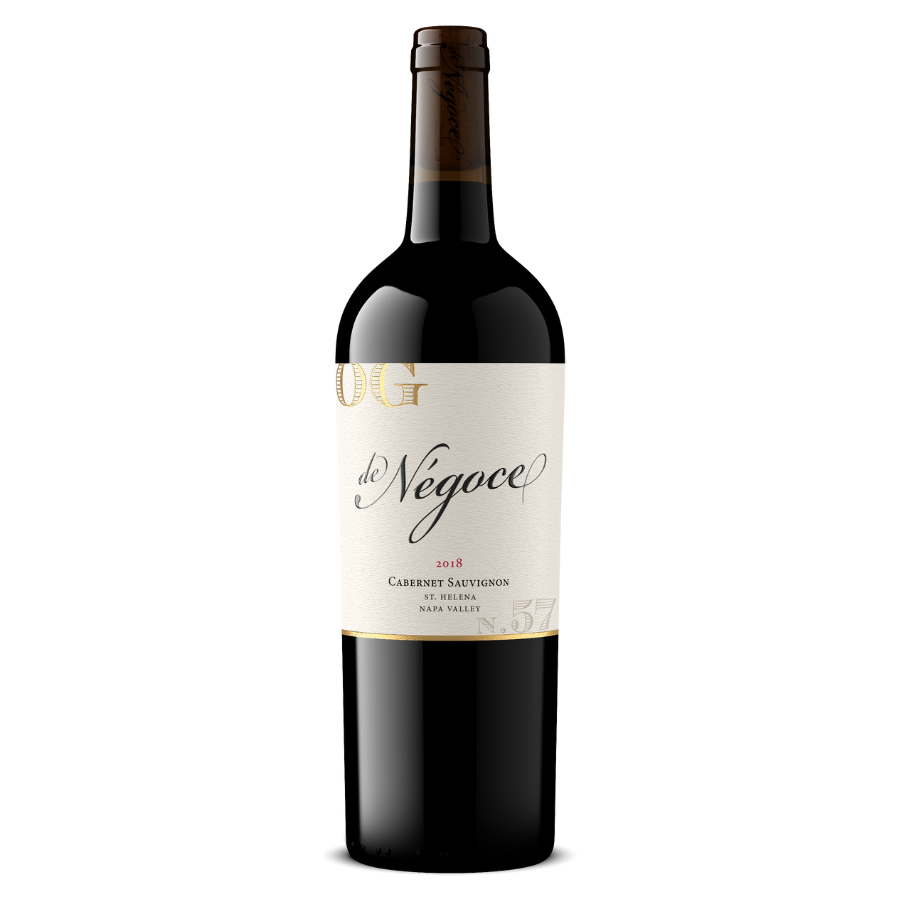 $100/bottle under the original label
Do you folks remember the N.41 St. Helena Cabernet release?
PLATINUM - 94-POINTS!
CRITICS CHALLENGE WINE COMPETITION

This delivers the appellation profile over a supple structure with elegance and length. There is a reason that St. Helena is the crown jewel of the Napa Valley, and this bottling is just another example. Blackberry, cassis, faint dried herbs, subtle spice -- it's all here, and will be for a good long while. A Platinum Award winner at the 2021 Critics Challenge International Wine & Spirits Competition.
94-POINTS Jul 6, 2021
Lot N.57 is effectively the same wine. The producer decided to free up another couple thousand gallons and we bottled it on October 2nd (vs. August 10th for N.41).
2018 OG de Negoce N. 57 Cabernet Sauvignon (St. Helena):
MASSIVE, oaky and smoky. And a good version of all three.
$40 A-
Joe Roberts - 1 Wine Dude
I actually just tasted both wines and, funny thing, N.57 is actually showing better than N.41. This wild oscillation is typical of bottle shock (which particularly affects big Napa Valley Cabernet's) and you can expect it to wax and wane for another couple of months. The only difference between the two wines is the final blend...97% St. Helena Cabernet plus 3% Spring Mountain Merlot we blended in for structure and to carry all the ripe fruit (for similar reasons N.41 saw 2% PV and 1% Merlot in the final blend).

Scoring 94-95 points from The Wine Advocate the last four vintages, this lush, hedonistic St. Helena Cabernet is a classic "Parker", petal-to-the-metal, blockbuster-styled wine. Barrel-fermented in 100% new French oak, its packed with exuberant and gorgeously pure fruit. Sensuous as hell, with a magnificent, palate-coating, tooth-staining structure, it drinks very well now but has all the stuffing to go another 15-20 years in your cellar. Once this wine is through bottle shock (probably 6 months from bottling date), it's open-knit structure will drink nicely. Of course, additional complexity will come with more time in bottle.

Dense purple in the glass, it exudes framboise, chocolate, brown sugar and boysenberry jam haloed with cedar and graphite underscored with fruit cake and Christmas spice. Incredibly lush, succulent and creamy on the palate with loads of black fruit preserves, dark chocolate-covered cherries and plush tannins that caress the palate in a long, sensuous finish. Fantastic!

100% barrel-fermented in 100% new French Oak
97% Cabernet, 3% Merlot (Spring Mountain)
16% alc.
75 cases
Bottled October 2nd, 2020