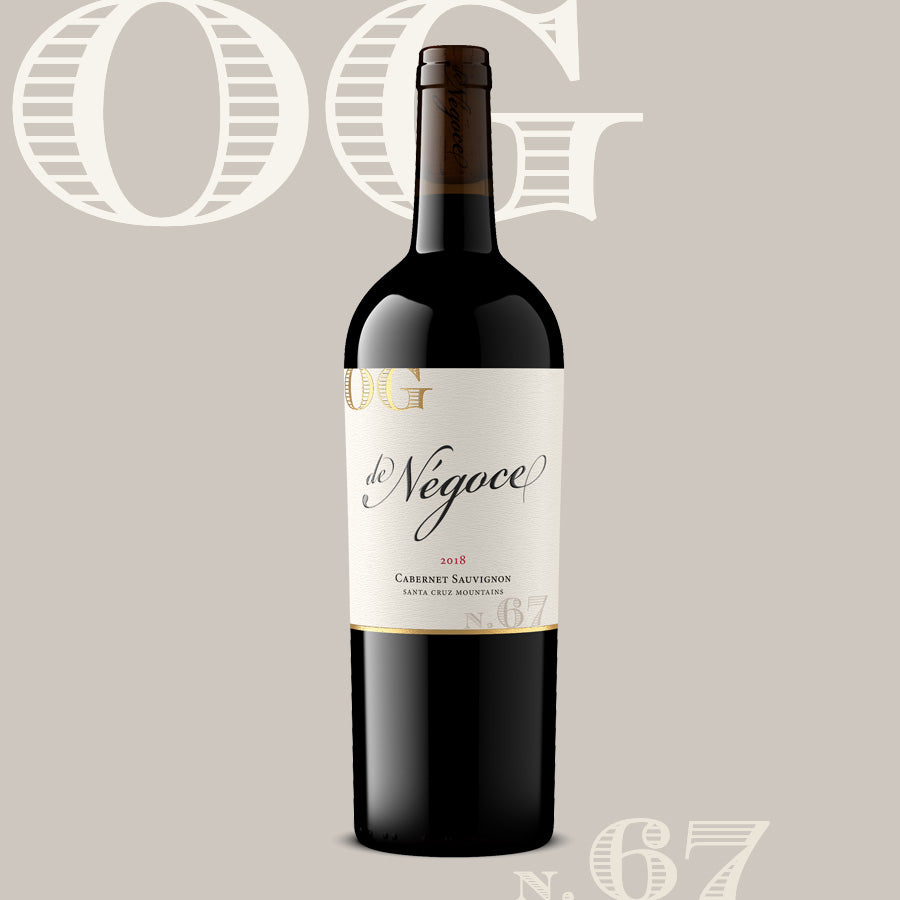 What is the most overlooked terroir in California? It is a question I am asked often. The answer is always the same: The Santa Cruz Mountains. These rugged hillsides just south of San Francisco are home to some of the world's greatest vineyards and wines. Fabulous, age-worthy Chardonnays, Pinot Noirs and Cabernet Sauvignon-based reds all flourish on these dramatic mountain sites.
Santa Cruz Mountains: California's Best Kept Secret
By Antonio Galloni, Vinous.com 2013

Well, not much has changed since Mr. Galloni wrote that in 2013. Hell, I can only name a few SCM wineries and I'm in the biz. Thats changed a tiny bit as I've spent some time up here recently on a few projects both related to the meat (Holy Grail Steak Co.) and wine businesses. Having visited a few tasting rooms, I confess I am surprised by the beautiful energy these wines posses. I think its fair to say that, if it weren't for the suburban sprawl of Silicon Valley, the Santa Cruz Mountains regions would be more widely recognized for the world-class growing region that it is. I highly recommend you visit the area for that reason alone but, given the recent fires plaguing this region, I am sure the wineries would appreciate your support as well (of course, as would all North Coast wineries right now).

Today's release is classic example of mountain-grown Cabernet. Sourced from 50+ year-old-vines grown in the Los Altos Hill area, its a medium+ weight Cabernet but loaded with energetic fruit and ample concentration. Winery retail around $40/bottle. Yours today's for $18 per bottle. Trust me, you won't find this caliber of artisanal Cabernet anywhere near this price.
Deep ruby with a medium purple hue around the rim. Nervy black cherry and red currant fruit are halo'd by a lovely perfume of dried rose petals, sage and loam. Firm, on entry with juicy, lively acidity carrying a mix of plums and red fruits melded with perfectly integrated tannins in a long, elegant finish.
UPDATED TASTING NOTES 6.29.21
Tight and awkward right out of the bottle with redwood duff and bay leaf over subdued fruit. A couple minutes of air loosens things up a bit as tobacco and cedar come through with light cassis and blackcurrant fruit. Solidly loamy underpinning. Opens up on day two with some pretty, cherry-driven elegance and emerging complexity. 24-hour decant now or wait until the Fall.
UPDATED TASTING NOTES 10.4.21
Finally cracking open! Decant now and enjoy.
Aged 22 months in mix of French and Hungarian oak, 20% new, low- to medium- toast to elevate the fruit.
100% Cabernet Sauvignon
Bottled October 1st, 2020
Drink 2021 through 2031
13.8% alc.
250 cases available.