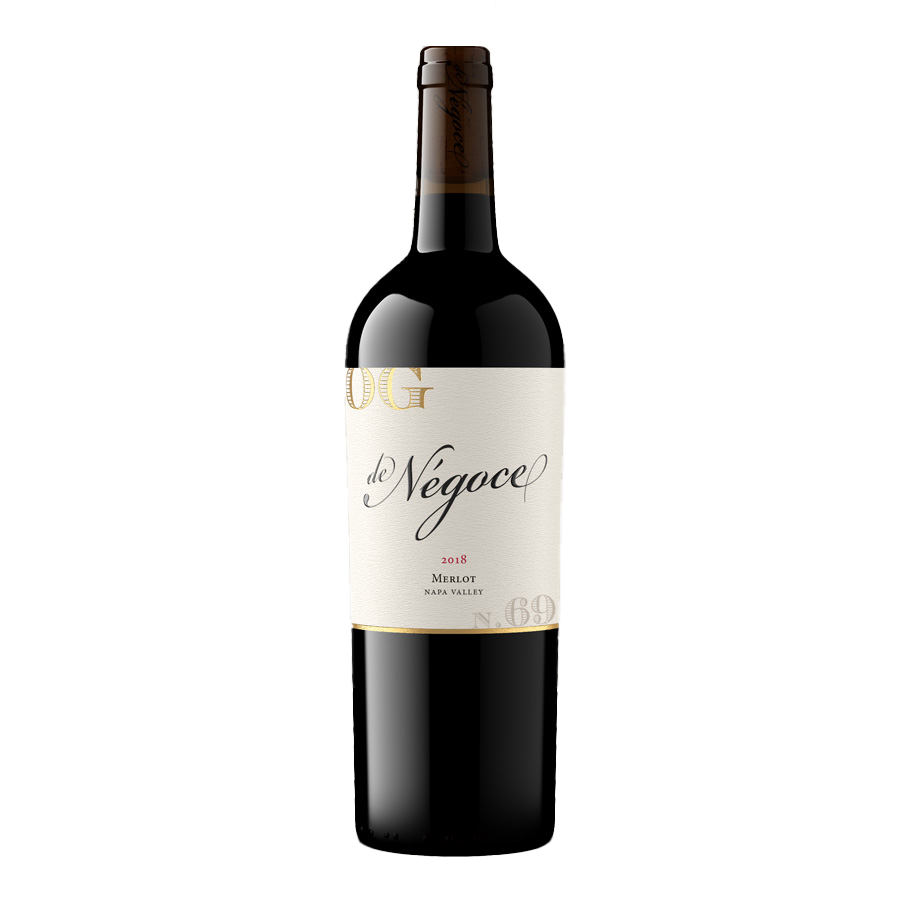 $85/bottle under the original label
From the same producer as N.36, 37 and 38, N.69 2018 Napa Valley Merlot is a spectacular wine from a spectacular mountaintop vineyard on the crest of the Mayacamas range and Spring Mountain. Located at over 2,000 feet, the combination of altitude and volcanic soils makes for small berries and tight clusters which equals dark, ageable wines with lots of intensity and structure -a Cabernet-lover's Merlot. With at $80+ price point and plenty of low-to mid-90's scores from the major critics, this highly revered wine is an incredible offer at $18/bottle. My understanding is this is the entire 2018 production of this particular high-end cuvee.

Dark in the glass with a dusky red rim. Deep, smoky plum, mocha, and blackberry draw you down into the glass until the sensuous red currant, powdered rose petal and graphite lift the nose adding raspberry and earth as it opens up. Just bottled on October 1, its deeply shocked at this point but there is lot here to shoot at here with every swirl of the glass revealing what are ultimately fleeting glimpses of whats to come. On entry the wine is all translucence and glycerin, the fruit shocky and swaddled in baby fat with just a pretty beam of raspberry and cherry fruit echoing against big chewy tannins to show for itself. Disappointing? Hell, no. Just shocky which is to be expected at this point. The structure and complexity are all there and the palate is rich and smooth if reticent - one thing I can promise you, this wine will coalesce into a beautiful, powerful Mountain Merlot.
UPDATED TASTING NOTES 6.29.21
Still evolving but opening up nicely with brown sugar and plum, tobacco and charred French oak aromas. Rich and open knit on the palate, ripe with plum and tart cherry but still tight through the finish with potent mineral-laced tannins. Day two: sage and chaparral join the chorus and the fruit register deepens as the palate cracks open. Quite enjoyable and certainly worthy of a 24-hour decant to enjoy now. Of course, this wine has a tremendous future ahead of it as well. Spectacularly priced...

90% Merlot, 10% Cabernet
88% Napa Valley, 12% Sonoma County
Guessing 40-50% new French oak
Bottled October 1, 2020
60 cases available
14.8% alc.