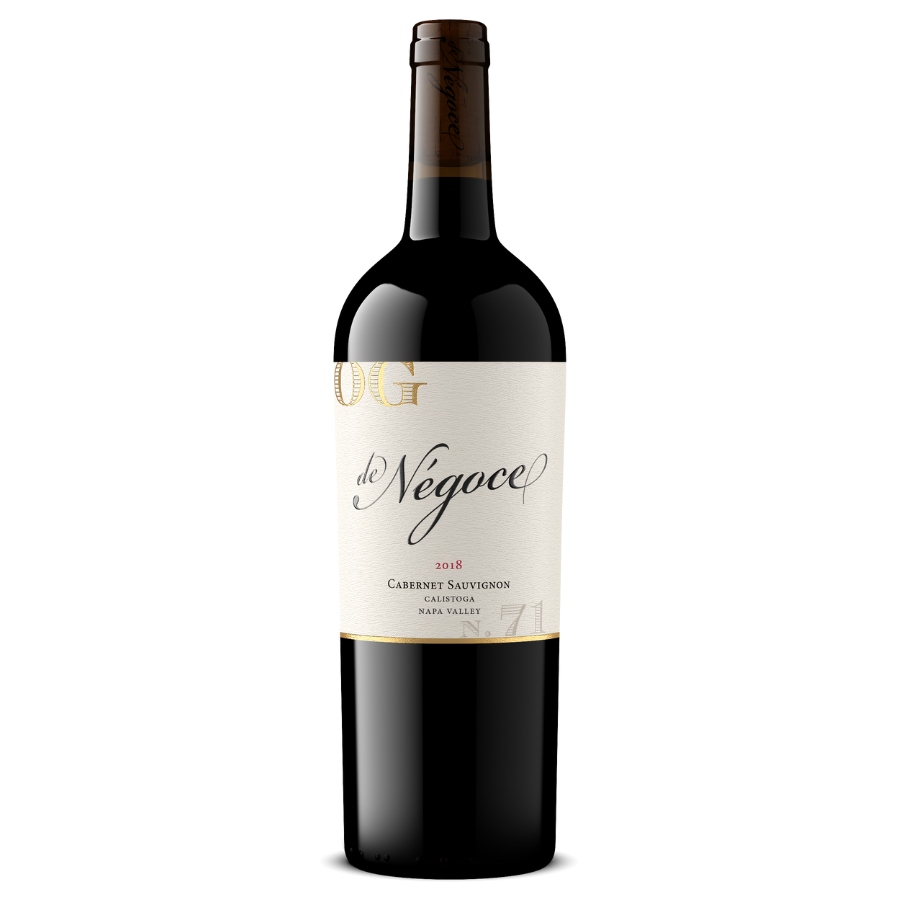 Sourced from a Howell Mountain producer famous for their dedication to only producing Cabernet from hillside sites, this Calistoga Cabernet is the fifth we acquired from this winery. I suspect they were loathe to part with this as they were offered a couple of months after the others. Intended to be the inaugural launch of a new appellation Cabernet to add to their $90+/bottle hillside Cabernet collection, they have since decided now is not the time to launch an addition to their broad lineup.
I tend to think of Calistoga Cabernet's as a bit lighter in color, more transparent with riper red fruit profiles. However, as you get into the alluvial fans on either side of the valley, the wines get deeper, darker and more intense. Today's release comes from an alluvial fan situated in the hills to the east of the Silverado trail. Opaque and inky in demeanor with palate-coating musculature, this is archetypal hillside/alluvial-derived Cabernet Sauvignon. Usually, when we get a 100% Cabernet in the barn, we like to do a little tweaking around the edges; however, this wine didn't need it; nay, it resisted it.
Inky and opaque in the glass and pungent with smoky blackberry, plum, creme de cassis, vanilla and sweet florals in what is ultimately a monolithic and brooding nose. This is going to need some time in the bottle for sure but all the stuffing is there. Smooth on entry with excellent balance, the palate is big and broad with an underlying intensity showcasing juicy blackberry and chewy tannins resonating through a long finish. This is just a baby, the patient will be rewarded here.
UPDATED TASTING NOTES 6.29.21
I was excited to get this into the bottle. Deep, dark and mysterious but gorgeously complex with foothills spice, toffee and chocolate lifted on toasty French oak. The fruit is submerged, however. Day Two: black and red fruit, mineral, rock, and succulent florals emerge…still, this wine is tight, the fruit fairly monolithic and the structure intense. Its just not worth it to sacrifice one of these knowing whats to come. No touchy for now but I would definitely grab any of the 55 remaining cases as I doubt this will hit the Bottle Shop.

100% Cabernet Sauvignon
75% new French oak
15.7% alc.
225 cases available.
Bottled October 7th, 2020