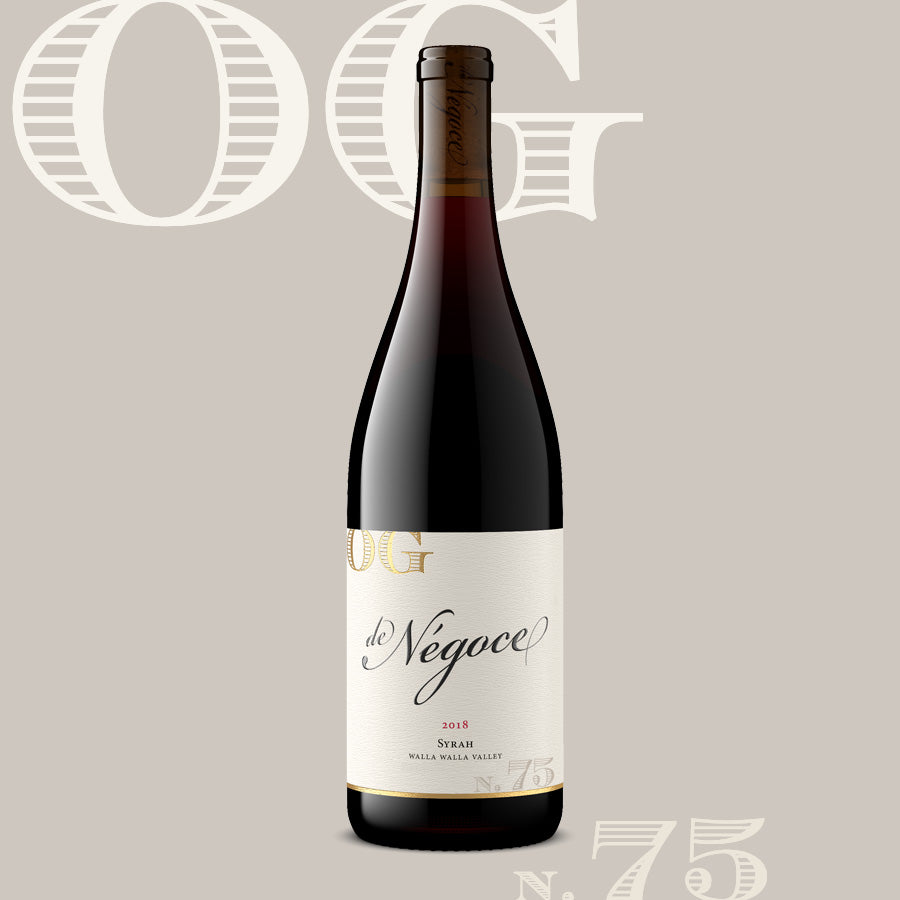 The source winery for today's offering helped put Walla Walla and Rocks District on the map when their Syrah was awarded a mid-90's score as well as the Wine Spectator's Top 100 Wines of the Year in the early 2000's. We were lucky enough to source quite a few wines from this producer but their Syrah's stand apart.

Similar to N.74 2018 Syrah (from the same producer and the same vineyard that delivered the Top 100 accolade), this offering is rich, meaty and redolent with spicy, dark fruit - archetypal for the region. With a high $30's price point, its an incredible deal at $16/bottle. Bottled in mid-September, its drinking beautifully now.

Deep plum, almost inky. The bouquet is meaty, peppery and spicy with baked bread and blackberry pie topped off with herb de provence and powdery florals. Balanced entry with savory notes mixed with succulent blackberry kirsch, baked bread and allspice in a long, sustained finish. Delicious.
100% Syrah, 100% Walla Walla, 100% Estate
35% new French oak
15.8% alc
Bottled September 14th, 2020