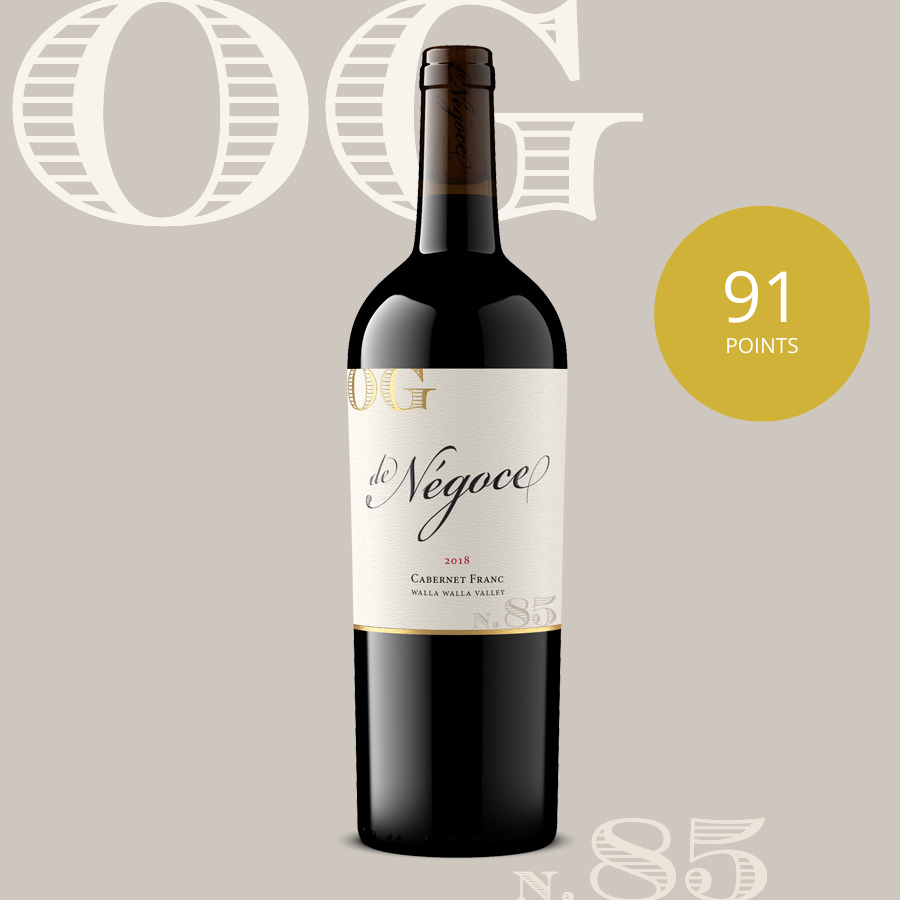 AWARDED BEST CABERNET FRANC
2021 CRITICS CHALLENGE WINE COMPETITION
91-POINTS

One of the surprises of our recent Washington/Oregon road trip was the outstanding quality of eastern Washington's (and Walla Walla in particular) Cabernet Franc's. The wines have an ephemeral quality both aromatically and structurally, placing them somewhere between a powerful Burgundy and your typical Bordeaux. These are intriguing and compelling wines with broad appeal to those looking for a complex, medium/medium full-bodied red wine experience. Food-friendliness is high here as well, with ample fortitude, ripe fruit and corresponding acidity in perfect balance.


Today's offering hails from one of the upper echelon producers of this varietal in Walla Walla, where their Cabernet Franc sells for about $50/bottle out of the tasting room. Produced from a combination of estate fruit and grapes sourced from a legendary vineyard that must remain unnamed, this wine is derived from some of the best Cab Franc blocks in Walla Walla. Aged in a combination of approximately 40% new French and American oak chosen for expression and elegance, it has all the bells and whistles and little expense spared. One of the top Cabernet Francs in Walla Walla produced from the fantastic 2018 vintage, this wine that will age beautifully and blow your friend's mind for another decade. An exceptional deal at $18/bottle.
Deep ruby in color and very aromatically expressive...black cherry and dark clay aromas open into damson plum, rhubarb, blackcurrant, lavender and herb wrapped in warm, confectionery oak notes. Fleshy and pleasingly ripe on the palate with juicy plum and rhubarb perfectly integrated with ripe tannins...excellent sucrosité. This is an exceptional wine, balanced, expressive, and complex. If you value those qualities, this is one wine you don't want to miss.

Check-in Tastings - 6.7.2021 - Elegant and focused, original tasting notes are spot on with the addition of a sweet tobacco leaf note that I love. Really enjoyed this in a big Pinot Noir stem where the big bowl allows all the complexity to shine. Just awarded the Best Cabernet Franc at the Critics Challenge Wine Competition.
__________________________
40% new French and American oak
75% Cabernet Franc, 20% Merlot, 5% Carmenere
14.1% alc.
250 cases available
Bottling December 12, 2020