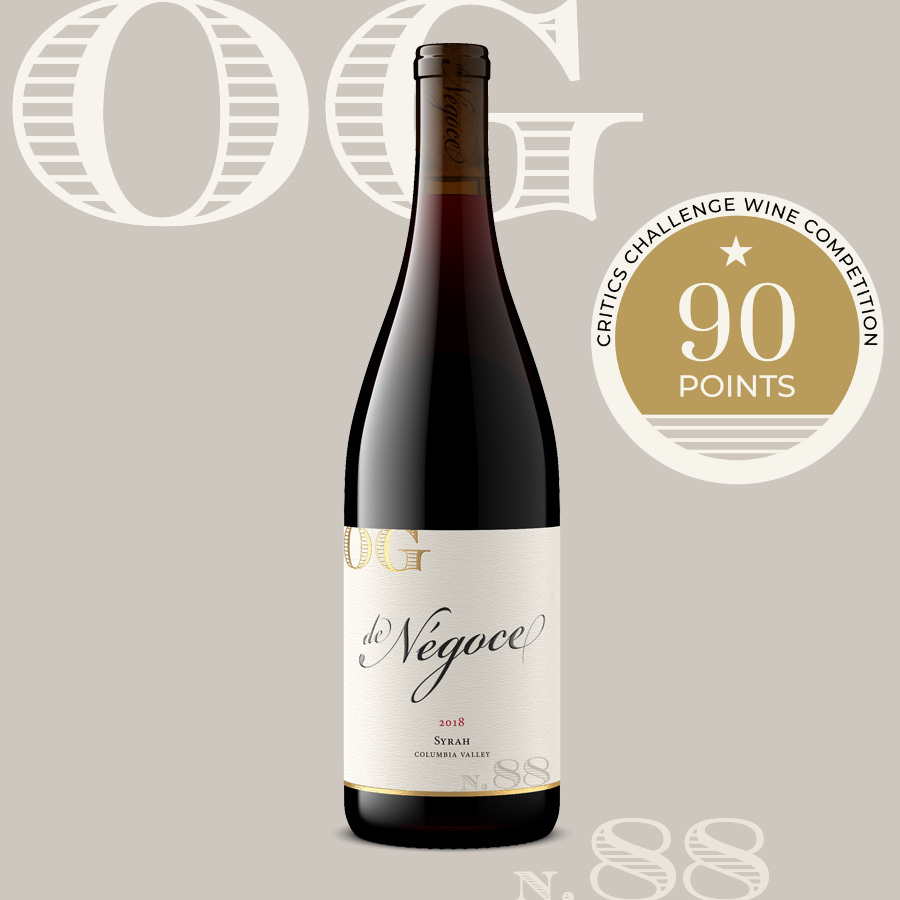 90-POINTS, GOLD MEDAL!
2021 CRITICS CHALLENGE WINE COMPETITION
A very expressive nose leads to a palate with good translation of the black and blue berry fruit, with an accent of fall spice. A Gold Award winner at the 2021 Critics Challenge International Wine & Spirits Competition.
90-POINTS July 6, 2021
This blue-fruited beauty is produced from the originating wineries Walla Walla estate fruit and purchased fruit from top sites in Horse Heaven Hills, the former providing richness and fruit, the later providing structure and elegance. Deftly-crafted with 20-months in barrel, the resulting Syrah combines all these qualities in a harmonious wine with complex aromatics and rich fruit in perfect balance. Selling for over $40 out of the tasting room, at $14/bottle this bottle will simultaneously warm your soul while bringing tremendous joy to a variety of robust wintry dishes like hearty beef stew or lamb kabobs.

Dark in the glass with a kiss of deep plum around the rim. Ripe, meaty blueberry, boisenberry, and graham cracker/brown sugar barrel toast notes are lifted by black pepper and iodine notes. Warm and juicy on entry with waves of robust blue fruit and piquant earthiness creating a lip-smacking complexity and a long, lingering finish. Robust and hearty yet balanced, lithe, and nuanced, it delivers the quintessential Washington State Syrah experience.
this is a supremely elegant and exquisite wine with emerging complexity and sophistication. It is still fairly tightly wound but there is exceptional balance and plenty of layers to the finish here. The Syrah connoisseur will not want to miss this one. 90-points and Gold Medal at the Critics Challenge but I am convinced another couple of months in the bottle and this is a 92-point wine.
______________________________
95% Syrah, 4.5% Cabernet, .5% Viognier
32% new French and American oak
14.7% alc.
350 cases available
Bottling December 15th and shipping January/February 2021