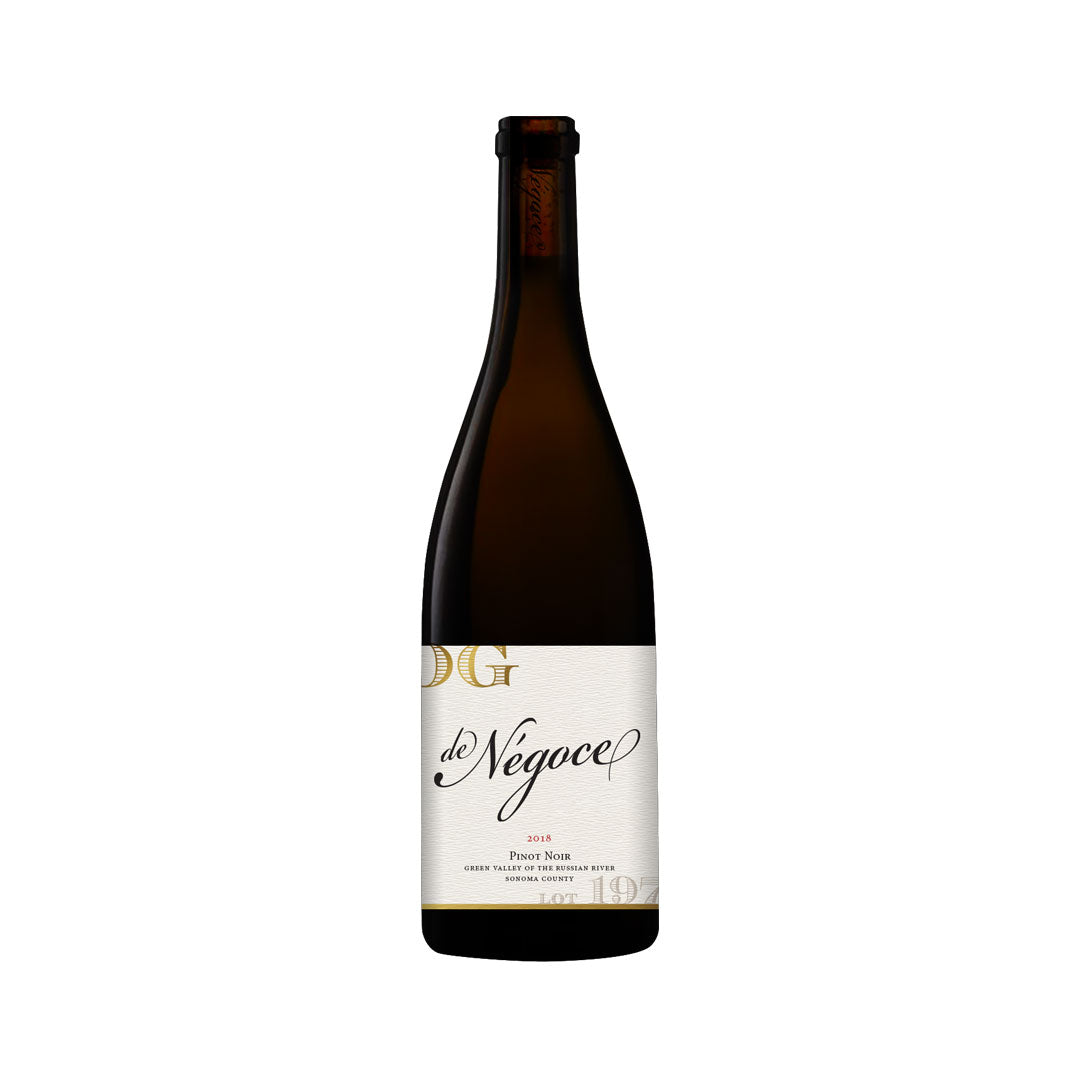 *PURCHASED AS SHINERS - WILL SHIP AS SOON AS LABELS GO ON
Lot 197 is a 2018 Green Valley of the Russian River Valley Pinot Noir. Purchased as a "shiner" (bottled wine with no label on it), its been in bottle for well over a year now and spreading its wings nicely. A small cuvee of only 200 cases (150 of which are on offer today) culled from the best barrels from their three Green Valley sourcing sites (which are legendary but remain anonymous here), it represents the flagship offering from this small, boutique producer. The winemaker is fifth generation in the wine business and has access to the best vineyards in Green Valley.
If I had purchased this as bulk it would have been priced around $16/bottle, but shiners are a bit more valuable as the wine is ready to rock-and-roll. The producer prices this at $75/bottle so would still contend this is an exceptional offer at $20/bottle, or $120 for a six-pack (I am splitting this up to give more of you access to the opportunity).
Medium garnet in the glass. Immediately spicy with cherry fruit and forest floor but it takes on a deeper blue fruit dimension with air adding gunsmoke and sarsaparilla to the mix. You'll definitely want to decant this wine to take full advantage of the wide spectrum it offers; otherwise, you'll be on the last glass as it begins to open up. Balanced and seamless on entry with crunchy red fruits and schisty minerality punctuated with cacao notes from the nicely-integrated French oak. Complex and elegant with pinpoint delineation, this wine absolutely benefit from a couple more years in the bottle and will age nicely over the next 12 years or so. Gorgeous.
100% Pinot Noir, 85% Green Valley of the Russian River Valley and 15% Russian River Valley
40% new French oak
14% alc.
300 6-packs available
Bottled April 2020