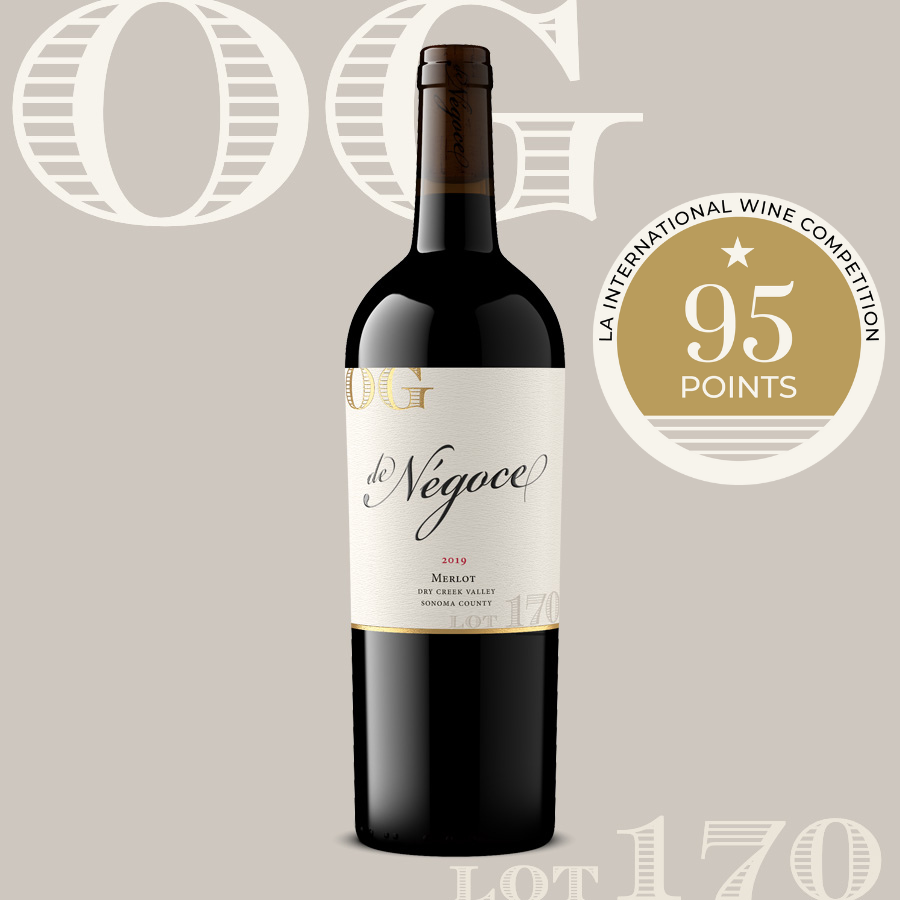 GOLD MEDAL - 95 Points | LA International Wine Awards 2022
Lot 170 2019 Dry Creek "Reserve" Merlot comes to us from the same small, boutique producer of the very-well-received Lots 168 Zin and 169 Petite Sirah. I have always been knocked-out by this wine but was unable to catch good notes before it shocked up completely so I waited until now, three months later.

The good news is Lot 170 drinking great and ready to rock and roll now.

And you can thank the deliciously ripe 2019 vintage for this - its perfectly ripe but also well-built with a fantastic, open-knit structure that carries the power and richness of the wine beautifully. Rich, ripe, lush and succulent yet chewy and muscular, Lot 170 is indeed a powerhouse Merlot made is a Reserve style. If you like big, reds with plenty of rich, lush fruit you are going to LOVE Lot 170.
There are only 225 cases of this $40+/bottle "Reserve"-designate Merlot available.
Deep ruby in the glass but not quite opaque. Sings with ripe black cherry and blueberry fruit and is pungent with passilla pepper, brown sugar and seasoned oak. Ultra-smooth on entry but big and chewy across the palate with robust yet well-integrated tannins carrying layers of black and red fruit and toasted vanilla notes in a lush, expansive finish. Fantastic overall structure and integration, as well as its ultra-plush musculature, makes this quite drinkable now but compelling over the next 5-7 years as well. Booyah!

87% Merlot, 9% Cabernet Sauvignon, 4% Malbec, 100% Dry Creek Valley
50% new French and American oak
14.8% alc.
225 cases available
Bottled May 3rd, 3021