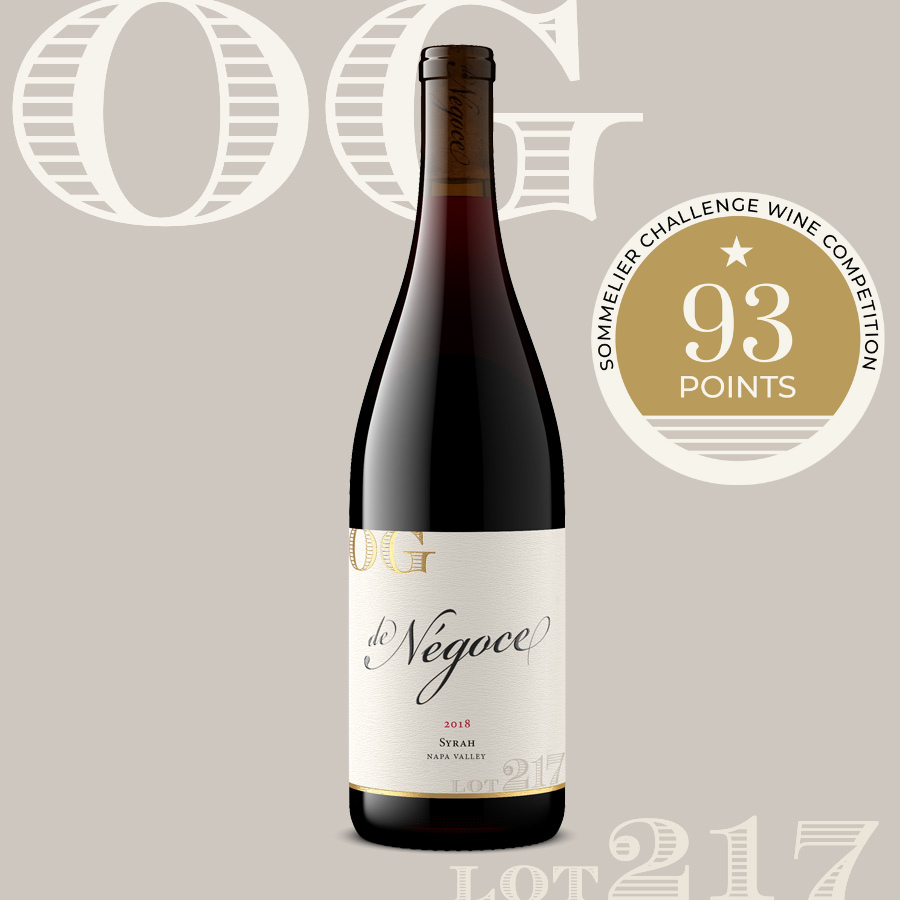 93-POINTS, GOLD MEDAL
2021 SOMMELIERS CHALLENGE WINE COMPETITION
Sourced from the legendary Hyde Vineyard, this Syrah is a no-expense spared masterpiece from an amazing vintage. The wine comes to us from the same producer as Lot 216 Stags Leap Cabernet Sauvignon and retails at the winery for just under $90/bottle.

The wine is aged in largely neutral barrels with just a kiss of new French oak to preserve and elevate the incredible Hyde fruit complexity which offers a full spectrum of black, purple and red fruits backed by the classic smoky, meaty, peppery notes of Syrah. The structure and length, not to mention the purity and complexity of this wine, is phenomenal. You are in the hands of a master of the craft here.
Like all of the wines from this producer, they are not interested in making early accessible, lush, open-knit styles. Instead, the whole portfolio is built to respect the terroir of each vineyard and varietal in any given vintage, crafting the wines such that, while they are relatively-approachable and quite sexy in their youth, they really perform with a couple years in the bottle (which is why they offer pre-release pricing on the Stags Cabernet and then raise the prices up every year from there).

Lot 217 is certainly a vin de terroir, classically-styled with integrity and the utmost attention to detail by a superb craftsperson. There are only 150 cases available of this wine and I cannot recommend it highly enough.

Opaque in the glass, offering up a gorgeous nose of blue fruit, mulberry/blackberry bramble, graham cracker, lilacs, garrigue and meaty black pepper notes complexed with raspberry, red rock, and a kiss of seasoned French oak. Seamless and mouthwatering on entry, with waves of blue and black fruit echoing across your palate with lavender-crusted lamb, fennel and cocoa notes. The tannin structure here is world class, cool-climate elegance meets power and precision perfectly-attenuated under the beautiful fruit.

97% Napa Carneros Syrah, 3% Stags Leap Cabernet Sauvignon (we added the Cabernet)
5-10% new French oak, estimated
14.7%
150 cases available
Bottled June 1, 2021