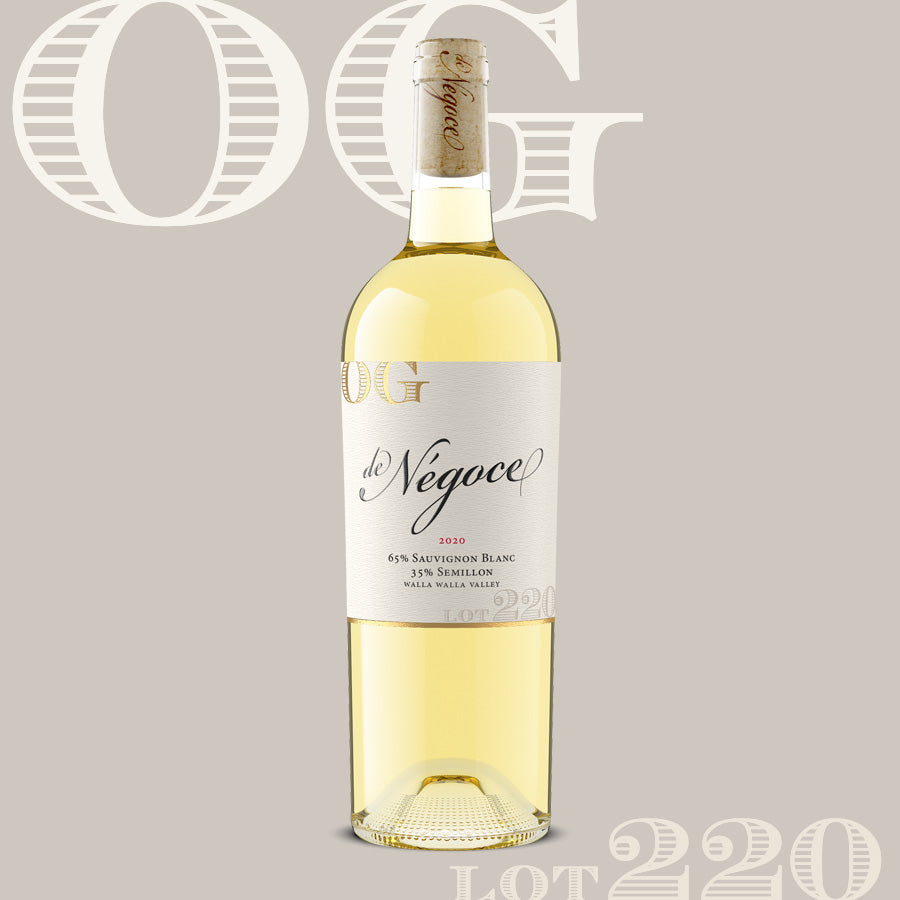 Lot 220 comes to us from the same producer as Lots 83 through 89. As you know, this is one of my favorite series of wines. We were able to secure these for only one reason: the property had been sold and new ownership was transitioning to a whole new winemaking "gestalt" (to put it mildly).
Lot 220 was just about to be picked when we were doing the other deal but, having tasted the 2019 Semillon/Chenin Blanc and then seeing how fantastic everything else was, we decided to contract it as well. The producer has several Sauvignon Blanc/Semillon's - one from Columbia Valley at just under $30/bottle and then the Walla Walla estate version at $35/bottle. Lot 220 is the latter, estate version.
It went into the bottle on August 12th but its such a small lot we've left it in Washington for now (shipping is tough in general, LTL is tougher). I anticipate us bringing it down in January and it should ship to you in late January/early Feb.
Limpid yellow in the glass. Reminiscent of Sancerre or Bordeaux Blanc, Lot 220 is complex and fragrant with aromas of honeydew, nectarine, and pear anchored with notes of gunflint and honeycomb. The Semillon makes it fleshy and luscious on entry while the SB turns it crisp and citrusy with kiwi and grapefruit riding electric minerality to a focused finish. These two vectors will coalesce and settle in beautifully over coming months - by the time this gets to you it'll be fully integrated and gorgeous.

100% Walla Walla estate fruit
65% Sauvignon Blanc, 35% Semillon
13.4% alc.
200 cases available
bottled August 12th, 2021